How do I keep my bulbs private from the public?
To make all of your bulbs private from lesson search,

1) From your dashboard, click "Fill out Profile"
2) Scroll down until you see "Hide lessons and sections from public". Turn that switch on.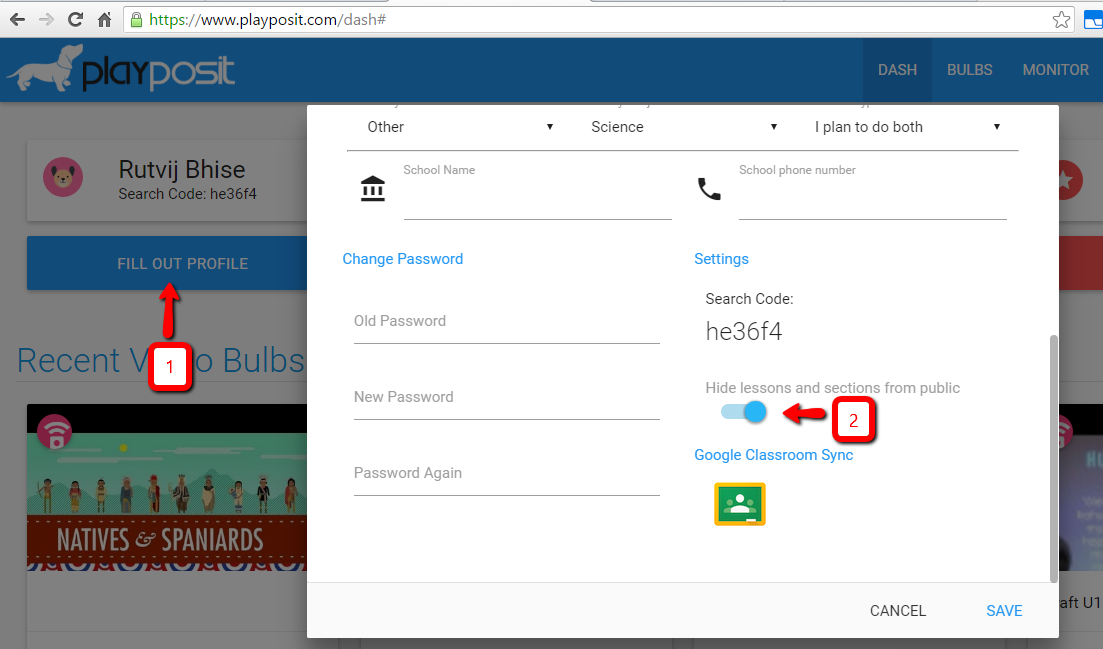 Now all of your lessons will be hidden from the public bulb search. Also, now students can only get added to your class by searching by your private code (see image above).