Can I chat with my students?
Absolutely! Our chat option is a great way for you to give feedback on the answers your students provide or, alternatively, for students to ask a question on a point they need clarification. 

For instance, a student can posit a question or make a remark to you while viewing the video. See image below: 






If you as a teacher have the monitor page open for that lesson, the chat box will appear and you can immediately respond to that student's remark.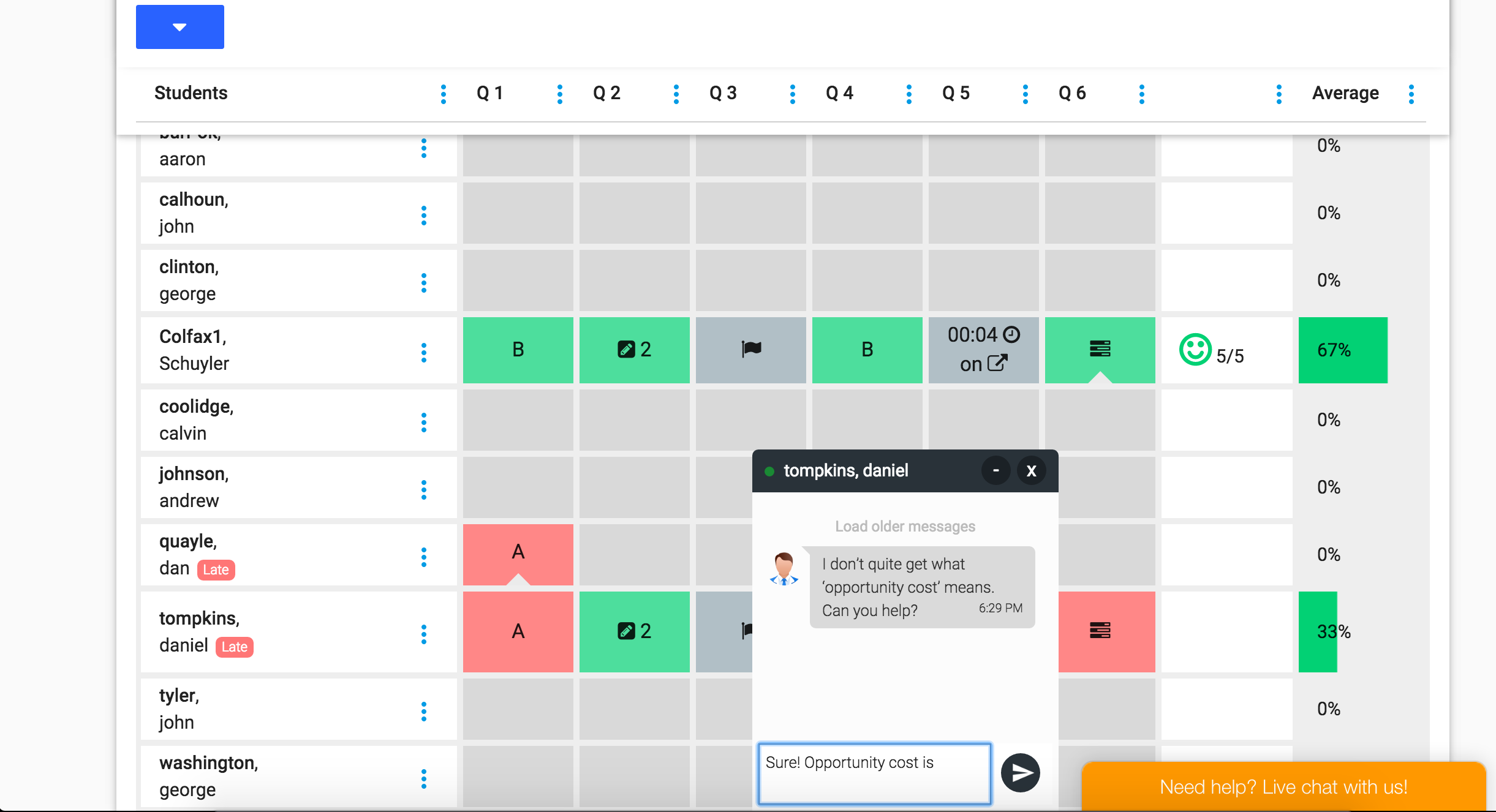 Alternatively, if you would like to initiate a new conversation with a student, hit the triple dots next to the student's name and hit the 'Chat' button.